If you have a high rise building, carrying out essential maintenance such as glazing can be a challenge, with both logistical and safety concerns. It requires a specialist team who is trained to work at heights and negotiate their way around the facade while causing minimal disruption to tenants and surrounding buildings. 
How does rope access glazing work? 
Glazing using rope access techniques utilises rigs, pulleys and vacuum lifting equipment to install or repair panels of glass. It needs to be carried out by professionals to get the job done safely. 
Rope access is an alternative to using heavy equipment and scaffolding. It's a safer option, at Apex Facades we only use quality rope systems that have undergone rigorous safety checks, minimising the chance of accidents and liability. 
At Apex Facades rope access gives our qualified glaziers flexibility to move around the tightest of spaces while carrying out glazing works. Our equipment allows us to work with a low footprint to minimise any disruption to your business, tenants or neighbours.
We use the safest and most innovative rigging techniques, allowing us to take on most replacements without any road closures or need for large cranes. Rope access allows us to reach areas traditional heavy equipment can't, it is versatile and lightweight so our glaziers can move around the building with ease.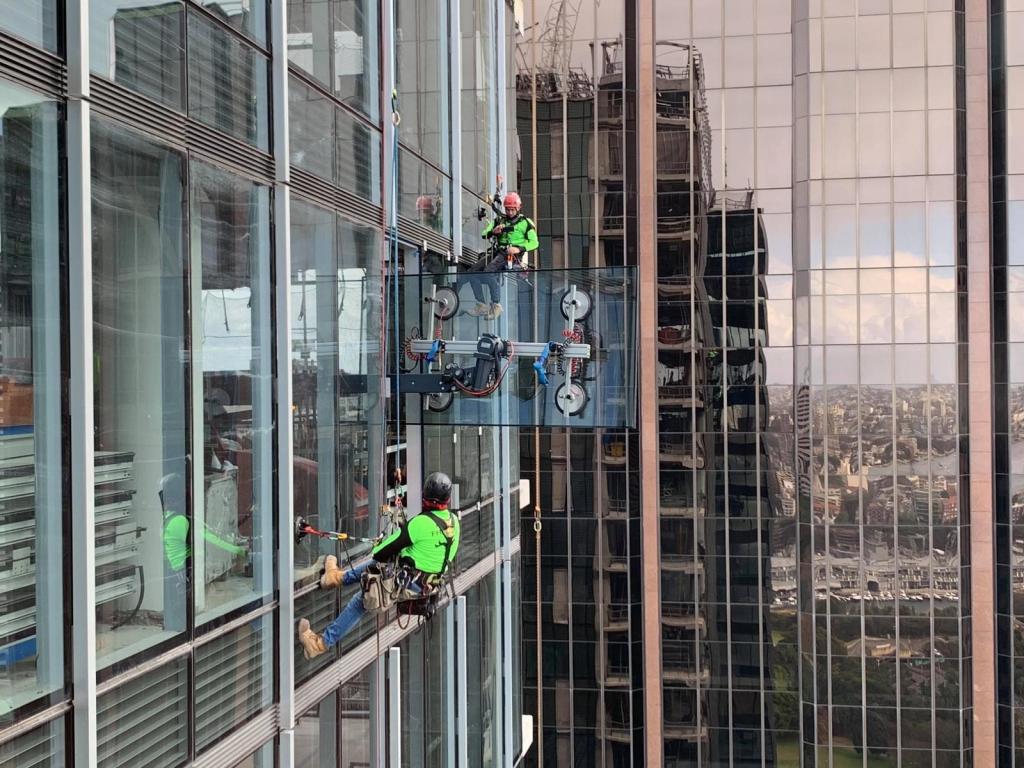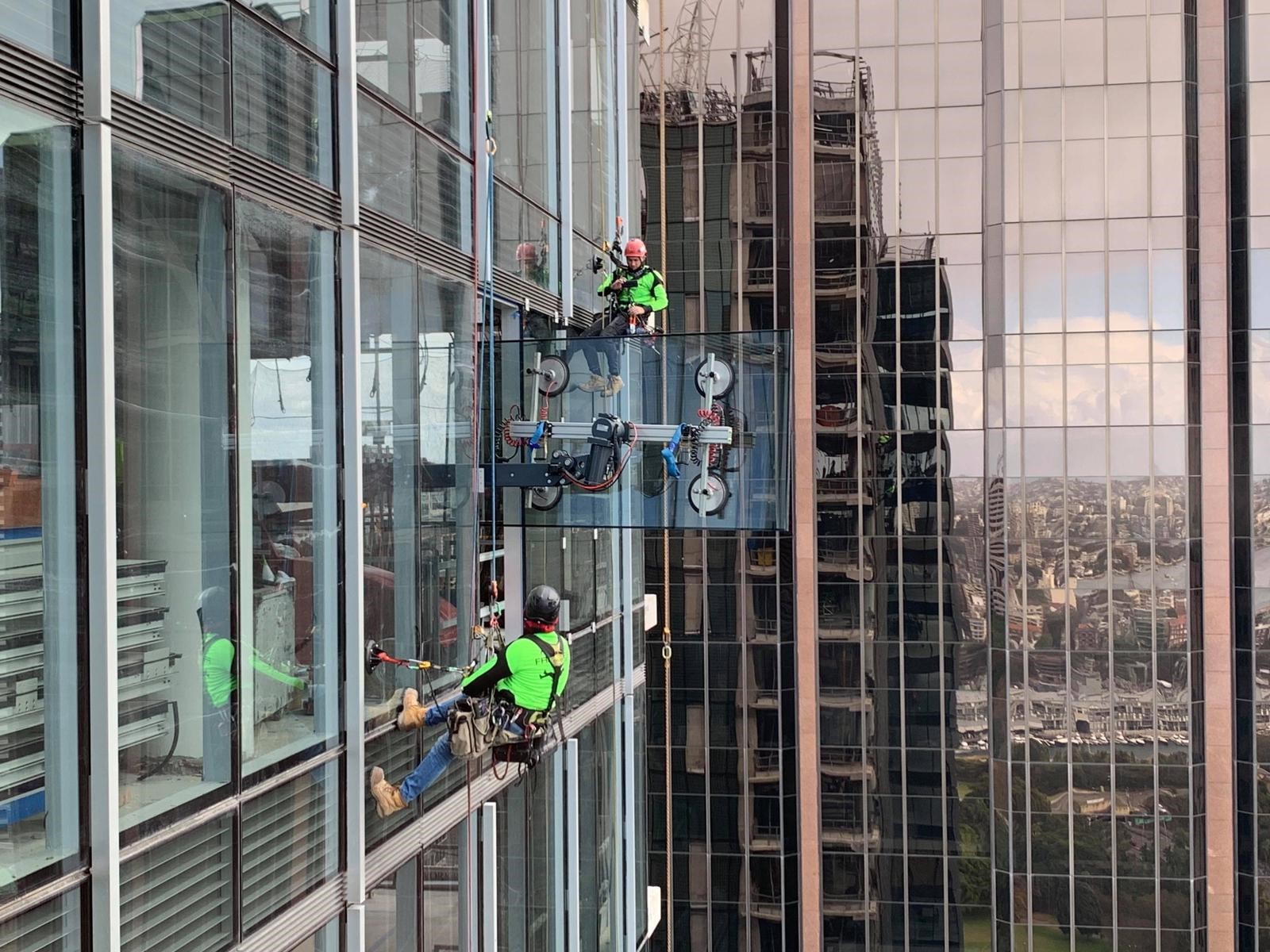 At Apex Facades we're up for any challenge. If you think the job is impossible, contact us and let's see what we can do! 
Apex Facades is the team to call for any high rise glazing. Our rope access technicians are qualified tradesmen, allowing them to perform big or small glazing jobs safely and efficiently. 
We've replaced some of the largest panels of glass in Australia and if needed we can provide specialist lifting equipment. 
We've completed glazing work for many large high rise buildings, including 900 Ann Street, Brisbane and 161 Clarence Street, Sydney, where the glass panels ranged from 100kg to 300kg, located in one of the busiest areas of the city. 
Our glaziers are experienced window and curtain wall installers, so you can be sure we have the knowledge and expertise to get the job done in the safest and less invasive way possible. 
When you employ Apex, you are guaranteed that we'll complete all projects to Australian standards, using only the highest quality materials. We work closely with Australian glass suppliers so we can deliver the best products available. 
Other services:
At Apex Facades we're also the specialists when it comes to:
If you have a high rise building that requires window repairs or replacement,
contact us
today to find out more or check out some of our previous
projects
. 
Got a project in mind?
Get in touch with the vertical professionals for all your speacialised construction needs.
Get a quote