As a business, your corporate image depends on many things, your staff, your branding, your product/service and the appearance of your building. Your facade is a direct reflection of your organisation and poor maintenance may indicate your services or products are not up to scratch.
When it comes to your building's facade, ongoing cleaning and maintenance is essential. The maintenance of the outside of your building is just as important as looking after the inside of your property.  Is your building looking a little tired? It could be time to hire professional facade maintenance specialists to clean up your facade.
If you own or manage a high-rise building it's your responsibility to look after the building inside and out. Unfortunately, if you're not a professional it can be hard to inspect the whole building and determine what cleaning and maintenance needs to be done.
Over time dirt and grime builds up and your building could be affected by weather conditions or debris.
If you're not carrying out frequent inspections, the dirt and grime can accumulate and cause a more serious (and expensive) problem. Carrying out annual high-rise inspections can save you money and help you avoid expensive repair bills in years to come.
4 signs your building's facade needs maintenance:
It's looking old and tired.
Windows need repair.
Dirt, grime and stains are building up on the facade.
It hasn't been cleaned in more than 5 years.
You have broken windows or glass.
At Apex Facades our independent facade engineers will conduct a facade audit and recommend what cleaning and maintenance is required. From there, we'll construct a cleaning and maintenance schedule as well as a detailed strategy to mitigate any further deterioration that could occur in the future. For some buildings with severe stains and dirt, glass replacement may be necessary, which may increase your expenses. You can prevent this from happening by speaking to your cleaning service and increasing the frequency of your facade maintenance.
How often does your facade need maintenance?
Depending on the location of your building and what kind of weather and air pollution it is subjected to, we recommend facade inspections every year and cleaning and maintenance every 1 to 5 years. Cleaning may need to be carried out more often if it's subjected to other conditions.
How to choose a facade cleaner
Choosing who cleans your facade is an important decision. There are many companies on the Gold Coast and surrounding areas who could do the job, however it's vital you only hire professionals you can count on to get the job done right. Whoever conducts maintenance and cleaning on your building will need specialised skills. They will need to access hard to reach areas of your building, while causing minimum disruption to the surrounding buildings and roads.
Why choose Apex Facades for facade maintenance?
When you choose Apex Facades you're hiring one of the best facade maintenance and inspection companies in Australia. When it comes to rope access, we take on the most difficult projects and consider ourselves rope access specialists.
When our team carries out cleaning and maintenance we always:
Provide a cost efficient and environmentally friendly approach – our rope access specialists don't need machinery, petrol, oil or electricity.
Minimise disruption to surrounding areas – we want to keep your neighbours happy, so we know heavy machinery isn't the answer. Rope access is a less obstructive approach to tackle the hard to reach areas of your building.
As an added bonus, Apex Facades is an Australian owned and operated business. But that's not all we do…
We provide more than cleaning and maintenance services. We also provide glazing, construction and other maintenance work. Thanks to our trade-qualified technicians, we have experience in a variety of intensive, high-risk projects.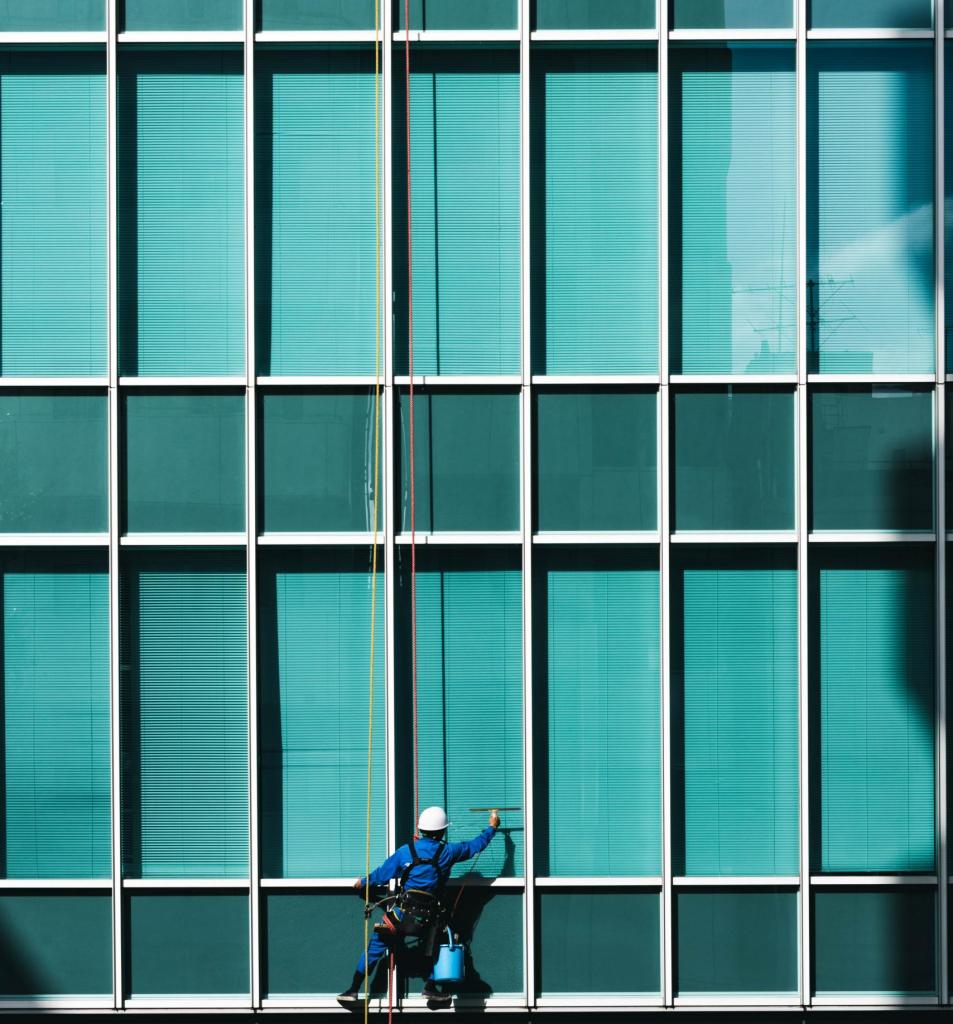 We are fully insured
With any high-rise works, insurance is important. Our clients have the peace of mind that we are fully covered with specialist high-risk public liability and professional indemnity insurance. Also, our equipment and safety systems are regularly (and independently) audited, making us the safe option when it comes to rope access.
Is your building looking a little tired and in need of a clean? Take a look at some of our previous projects and contact us for a quote today!
Got a project in mind?
Get in touch with the vertical professionals for all your speacialised construction needs.
Get a quote