When it comes to height access work, we are the experts. Apex Facades is the team you call when you think your job is impossible and we take pride in our ability to access even the most difficult areas – while maintaining a safe and secure environment.
If you're not familiar with rope access you might find yourself asking 'is rope access safe'?
While hanging from the side of high-rise buildings isn't everyone's cup of tea, it is completely safe when you employ the right people with the right safety equipment.
Here at Apex Facades, safety is paramount. We follow stringent safety procedures and ensure our professional team is fully trained and equipped with the latest innovative and approved safety equipment.
Fully accredited, trained professionals
Professionalism is key in high risk rope access work. Our professional team of rope access technicians have many years of experience and are fully trained and employ safe work practices in all aspects of their work.
Our technicians are compliant and assessed in line with the IRATA International training, assessment and certification scheme (TACS) and are assessed by independent trainers.
We follow all rope access protocols and procedures, ensuring every project is carried out in accordance to IRATA standards to get the job done safely and with minimum impact to the surrounding area.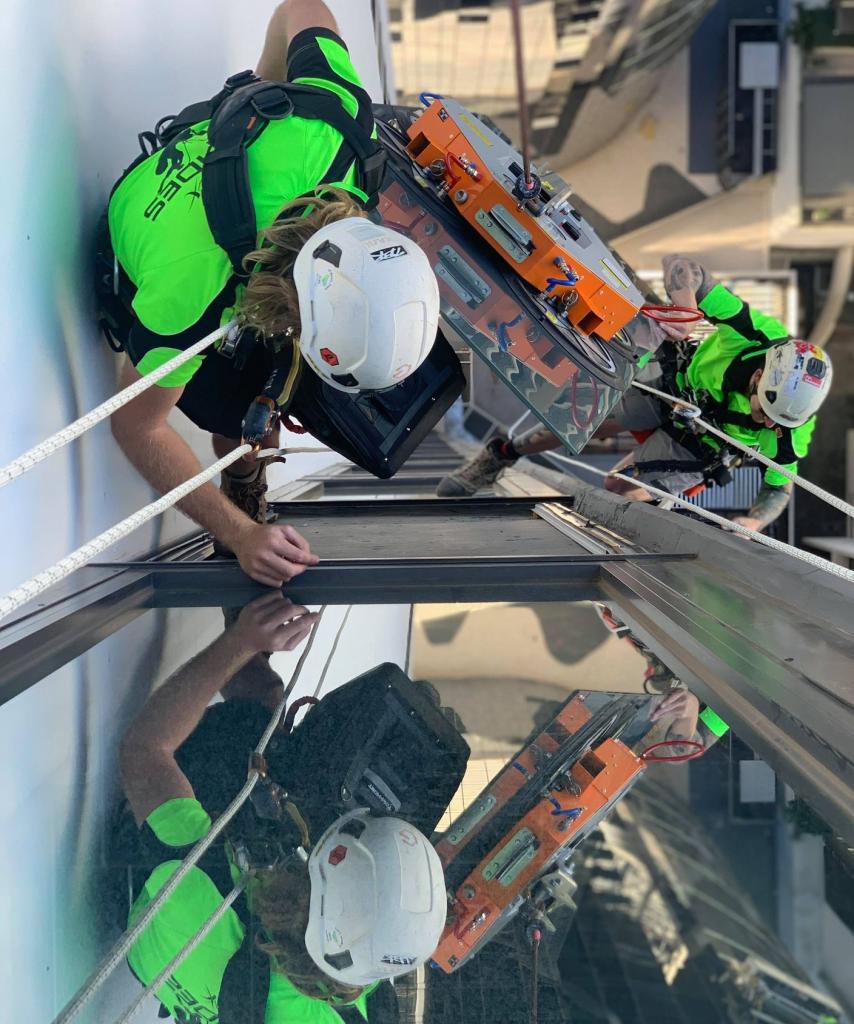 Independently audited safety systems
Rope access is the safer choice. In hard to access areas, traditional solutions such as scaffolding and cranes may not be an option and often create more safety risks. Rope access requires very little equipment, minimising risk and the task of managing traffic in busy areas.
OH & S
Apex Facades gives the peace of mind knowing all our work is conducted by trained professionals and our technicians are compliant with all the relevant OH & S policies.
Fully insured
Apex Facades has specialist high risk public liability and professional indemnity insurance for every project we complete.
If you have a project that seems impossible to access, contact us today to find out how Apex Facades can help, or check out some of our previous projects.
Got a project in mind?
Get in touch with the vertical professionals for all your speacialised construction needs.
Get a quote