Is the outside of your building looking a little worse for wear? Is the paintwork faded and old?
Taking care of the interior of commercial buildings is always a priority, but it's just as important to maintain the facade. Keeping up with high rise maintenance and repairs can not only improve the look of your building, but it can change people's perceptions of your business.
To improve the longevity of your building's facade, we recommend repainting at least every 10 years. But not everyone is qualified to paint a high-rise. Painting multi-storey buildings can be challenging, especially in areas that are hard to access. That's why it's important to engage professionals.
How to know if your building needs to be repainted:
Your paint is peeling or chipped.
You have rebranded your business and the branding no longer matches.
Paint is bubbling and looking tired and old.
The paint is faded.
There is a large amount of mould or mildew.
It's been more than 10 years since it was painted.
If it's time to repaint the outside of your building, here are 5 tips to help you get the biggest return on your investment.
Trust professionals with an impressive safety record
When you're working at heights, safety is paramount, so ensure you engage a qualified team of fully-trained professionals. All work should be carried out under stringent safety standards, with all equipment regularly inspected and audited.
Only entrust your painting to reputable contractors who have a proven track record undertaking painting works for commercial buildings.
At Apex Facades we've been involved in hundreds of painting projects, from repainting stadium scoreboards, to full building repaints. Our technicians are experts in their field and use independently audited safety systems.
For your peace of mind, we have high risk public liability and professional indemnity insurance for all high risk works.
Maintenance schedule
Planning is key when you're repainting your commercial premises. Painting a multiple storey building is often a large scale project, so it's important to be prepared. You may want to do a walk-through to see if there are any areas that need special attention or anything you'd like to change.
Repainting a commercial building should never be a project you do on a whim. Creating a maintenance schedule will ensure you don't waste valuable time and money on maintenance that isn't needed. It will ensure you get the most for your money and your building doesn't sit in disrepair while waiting for painting works.
When planning to repaint your building, you should always consider the time frame and availability of your contractor. At Apex Facades we try to minimise any disruption to the surrounding environment, however there may be times when access is interrupted. Proper planning will minimise any impact on your business or other businesses in your area.
Choose the right colour
You need to consider a number of factors before deciding on a colour for your commercial building. In Australia our buildings are subjected to lots of sunlight, so your paint will fade faster than those in the shade.
Bright or deeper colours may look great in the beginning, but after a couple of years the paint will fade and look dull. Either consider a different colour or commit to repainting your building more often than those painted with  lighter, more neutral colours.
Always ask for a detailed quote
As a business owner, it's essential to get a detailed quote before you engage a painter for your high-rise or multiple storey building. Ensure the quote is fully comprehensive and covers everything so there are no hidden surprises.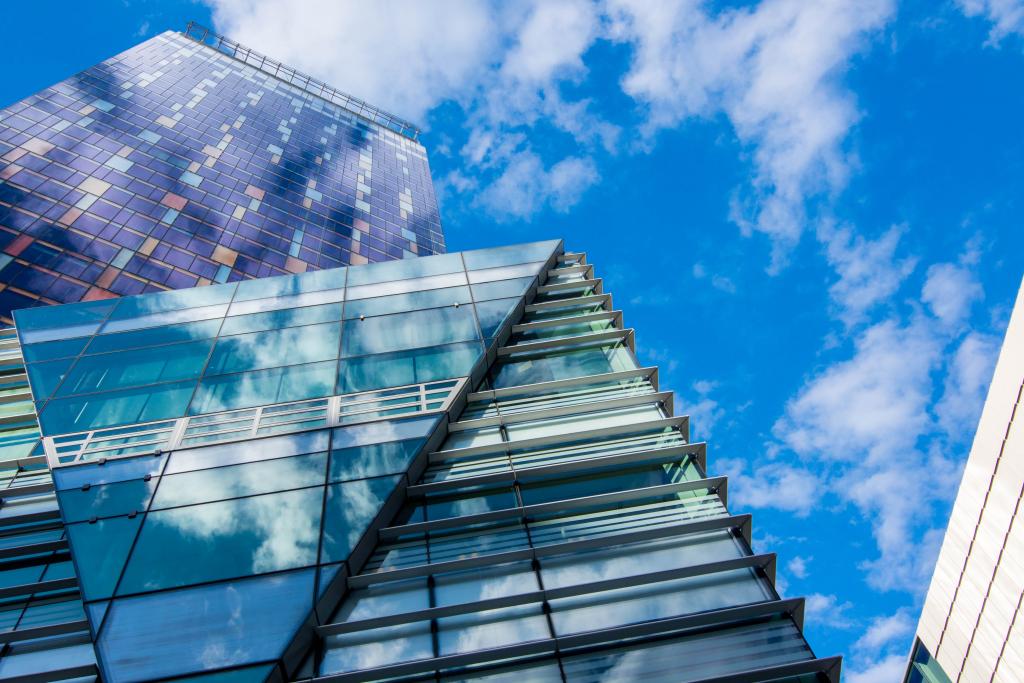 Remember cheap isn't always best
While cheap quotes may be appealing, it may also reflect the quality of workmanship. Painting a multi-storey building is a big job and you shouldn't cut corners. If you sacrifice on quality, you may find yourself engaging the services of another painter sooner rather than later.
At Apex Facades our technicians are trade qualified and meet all Australian Standard adherent warranties. We have attention to detail and always ensure each project is completed to the highest possible standards.
Does your building need a new paint job? Contact us today for a quote.
Got a project in mind?
Get in touch with the vertical professionals for all your speacialised construction needs.
Get a quote