The exterior of your commercial property is constantly exposed to the harsh outdoor elements. Wear and tear brought on by the likes of constant sunshine, heavy rain, and even snow is inevitable for any property owner. Keep in mind that they are meant to be protected to prevent the outdoor elements from seeping into your interiors and compromising your property's structural integrity. This is where weatherproofing comes into the picture.
Weatherproofing protects your commercial building's exterior from water exposure, provides UV resistance, and increases your property's energy efficiency. If your building is not weatherproofed, water and moisture can penetrate inside and cause extensive damages.
The biggest question is: when should you get weatherproofing done? In the sections below, we will share five early warning signs indicating that your building needs commercial weatherproofing.
1. Changes to your commercial flooring
Your commercial flooring can show some signs of water leaks or moisture absorption. Be sure to take the time to inspect it to see if there are any changes. If you notice that your wooden floors are warped, it can mean that water has seeped in. If your tiles are loose, moisture may have probably gotten in as well. The same is true for a floor that unusually juts out.
2. Bubbles or blisters on walls
There are instances when you see some bubbles or blisters in your wall's coatings. They occur when both water and heat cause your paint to become loose over time. The chances are that water may invade your structure from groundwater, making its way up, especially when you use low-quality paint or employ a poor coating process.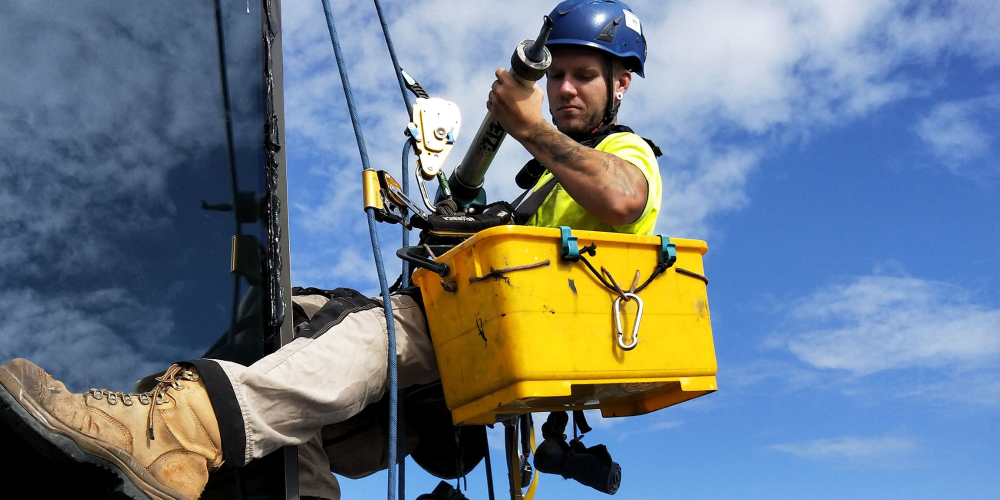 3. Internal leaks or damp areas
It's not uncommon for you to see damp areas in your commercial property. The chances are that you have some internal leak coming from unknown origins. Because of these, you'll soon encounter mould growth and infestation, and not to mention musty smells coming from the cracks of your exterior wall.
4. Condensation
Many commercial buildings experience water condensation that impacts the property which can lead to potential health issues among occupants. When confronted with this problem, it's best to opt for anti-condensation paint along with using high quality sealants. Relying on a professional to do these tasks can make a massive difference in protecting your property.
Conclusion
At this point, you now know the four warning signs that your commercial property needs weatherproofing due to water entering the building —flooring changes, coating bubbles, internal leaks, and condensation. If you notice one or several of them present in your building, be sure to get in touch with weatherproofing professionals right away. Ultimately, doing it promptly can protect your property from water and moisture and maintain its overall structural integrity.
We're a rope access, rigging and specialist construction company in Australia specialising in facade maintenance and repair, high-rise window glazing and replacement, rigging and rope access, and weatherproofing services. If you specifically need help with weatherproofing for your commercial property, get in touch with us to see how we can help!
Got a project in mind?
Get in touch with the vertical professionals for all your speacialised construction needs.
Get a quote